Login
Log in if you have an account
Register
To see prices, volume discounts and all products it is necessary to create an account in our shop. If you are having difficulties after the registration please make sure you have sent us a proof of legitimacy as a reseller, trades person or tattoo artist.
Create an account
HYDRU®HANDS is a highly effective rub-in hand disinfectant agent. Its alcohol-free formulation was especially designed to respect your skin, keeping it disinfected and hydrated even after frequent use.
Characteristics
Tested against bacteria, fungi, yeasts, and enveloped viruses.
Keeps skin moisture levels with regular use.
Non-flammable. Non-sticky.
Non-alcoholic solution. Effective infection control.
Our disinfectant are biodegradable. The compounds from HYDRU®HANDS do not add negative effect on the environment.
Composition 
Water, didecyldimethylammonium chloride (0,5 - 1%), nonionic and cationic surfactants, anthraquinone, cucurbitaceae fragrance.
Skin Protection
In opposition to traditional alcoholic disinfectants, which are aggressive to the human skin causing it to dry and crack, HYDRU®HANDS was developed to overcome this problem, protecting the skin from viruses, bacteria and fungi while hydrating the skin.
Instructions for use
Rub hands gently until complete absorption.
Ready-to-use product.
Do not dilute.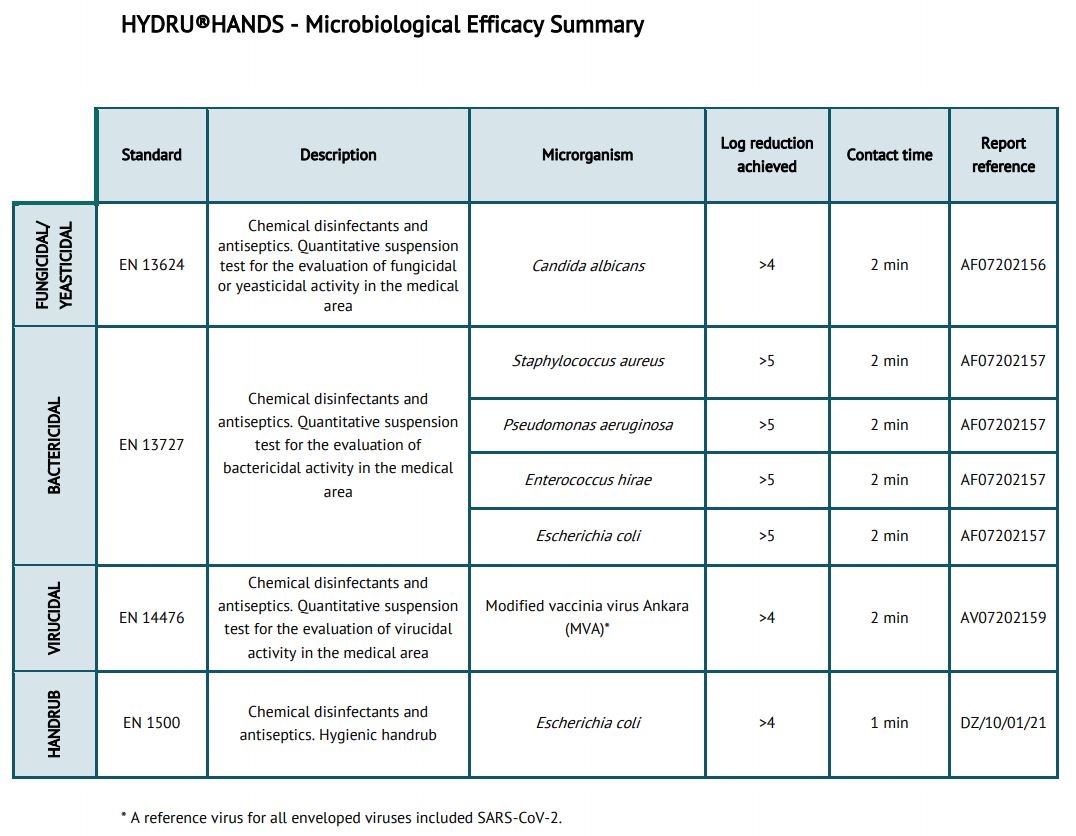 Further Information: